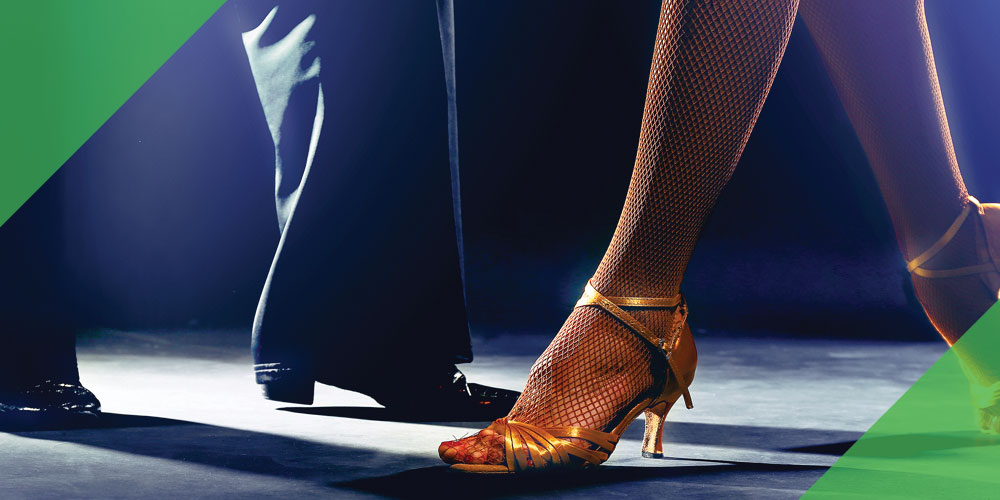 Our Ballroom and Latin classes are ideal for adults who want to learn to dance and meet new friends while doing so. They provide a fun and friendly environment whilst learning new steps and routines. Our enthusiastic teachers are always on hand to ensure you are progressing nicely and that you are feeling a sense of achievement.
Ballroom Dancing is a great form of exercise from the Waltz to the quick step learning to dance ballroom will work your entire body. No matter your fitness level, when you take up ballroom dance classes you will get a great workout that just feels like fun. It's also a great way to meet like-minded people in a friendly atmosphere.
If you have never been to a dance school, in your mind it might be daunting. But scary couldn't be further from the actual experience. It's a relaxed fun way to learn dance and get fit. After spending a full day at work or looking after the kids, there is nothing more that can reduce stress. Not only that, in the process you will learn a new skill for life that you can use at any social gathering.
You take the next step and I will help you with every step after that. I look forward to seeing you at the class. Regards Teresa
Loading...
{ "service": "youtube", "method" : "playlist_videos", "options": { "max_count": 8, "max_cache_age": 15 }, "parameters" : { "playlist" :"PLeQ5CfiQc681MDpB50ug728pKMhnQAIXC", "channel" :"UCnNk0Zm9qZvPIGahKsyqH8A", "query" :"RapidWeaver" } }
GO BACK